Wooden Takeout Container
Biodegradable and compostable wooden takeout food container with plastic clear lid, wooden base with lamination on the inside, recyclable and microwave but without the lid. They stack flat, pop open quickly, saving you storage space and time building boxes.
1. 4, 6,7 different compartment in the container.
2. Wooden box with a special food grade.
3. Shipped flat for convenient storage.
4. Modern, sleek and sustainable.
5. Perfect for individual size snack boxes.
Eco-Friendly Poplar Food Container, Ideal for takeaway and snaking!
GL's food storage containers are easy to assemble and come with adhesive strips already in place so you can quickly make as many as you need. This is actually a nice feature as it saves on storage space. Pay more attention than doesn't fold in the wrong direction or the box will snap off. These poplar takeout food containers are sturdy, stylish, suitable for packing sushi rolls, sandwiches, cookies, pastries, rice, noodles, and other hot or cold foods. GL'S rectangular poplar container are trendsetting, sturdy and convenient. We use eco-friendly, compostable poplar material that's used in our products.
With crystal clear lid makes it easy to see the quality and appearance of the food, as well as the wooden box, provide 4,6,7 three compartments with different food. It's impressive food-grade disposable packaging. Microwave safe but not included the lid.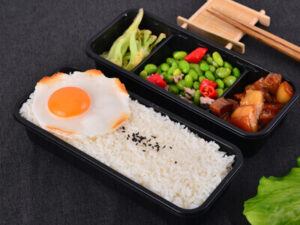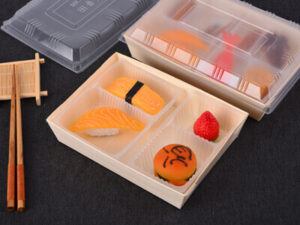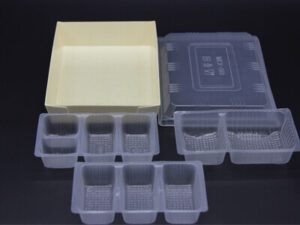 The quality food grade Takeout food container you have been looking for!
. These disposable food containers, look great, and are eco-friendly!
. Suitable for packing dry, light, hot food, wet dishes.
. A refined and popular way to store takeout.
. Directly provided from the factory.
. High quality with GL's wooden rectangular box with lid
Gaozhang Industrial Zone,
Xiachen, Jiaojiang, Taizhou,
Jiaojiang, Zhejiang, China.
Product Name
Rectangular Wooden Box With Lid
Material
Wooden(Poplar)+ PET Lid
Size
Customize
MOQ
30,000 PCS
Mould Fee For Custom Product
US$750.00
Trae Terms
FOB, CIF, DAP, DDU
Transport
By Sea, Air, Railway Shipment