Compartment Meal Prep Containers
We specialize in supply many kinds of food-grade material biodegradable food storage containers. It's a good ideal for breakfast and lunch for work. These are great they are sturdy, hard plastic reusable if you wanted to use them again! They are even dishwasher proof. Great for the price due to these Meal Prep Container manufactured by us.
1. Material: BPA Free.
2. Extra thick material and high quality.
3. Lid seals tightly Keep food fresh.
4. Can be safely put into the freezer, microwave.
5. Excellent for portion control and packing multiple ingredients for food.
Best disposable meal prep containers wholesale
A 4,5,6 -compartment Biodegradable food container to bring home, restaurant, office that helps in storing a great quantity of food in a very organized manner. Each container has one large portion and a few smaller ones so that you can keep edibles accordingly without going through the hassle of managing different separate containers.
These containers are a perfect size for snacks or to save a leftover meal, We have three different compartment
of the takeaway food container:
4 Compartment Food Containers (With Lid)
5 Compartment Takeaway Food Containers (With Lid)
6 Compartment Lunch Boxes (With Lid)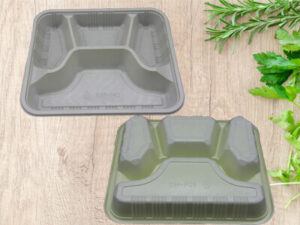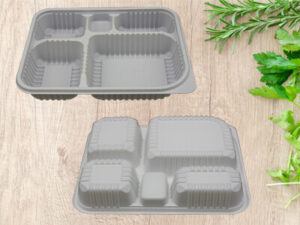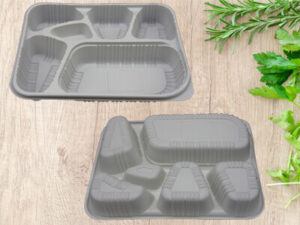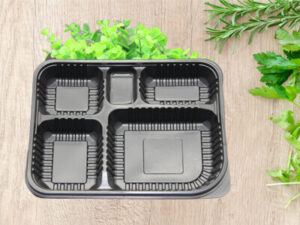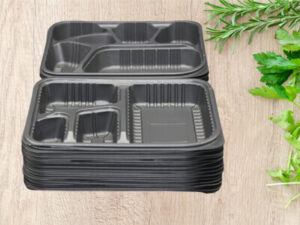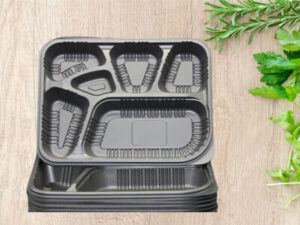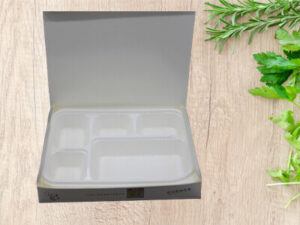 Reusable meal prep containers from GuanLin Packing
These disposable take-out containers are microwave safe hot foods and liquids can be safely transported without harmful chemicals leaching into the food. Unlike some non-recyclable containers, these have no plastic or wax lining.
Get there fully soak proof they can also go right into the fridge or freezer. It is very convenient, a nice meal prep container 
for storing a variety of edibles.
Gaozhang Industrial Zone,
Xiachen, Jiaojiang, Taizhou,
Jiaojiang, Zhejiang, China.
Product Name
Lunch containers with dividers
Material
Food-grade PP, PLA, Cornstarch, Biobased Materials
Size
Customize
MOQ
50,000 PCS
Mould Fee For Custom Product
US$2200-3600
Trae Terms
FOB, CIF, DAP, DDU
Transport
By Sea, Air, Railway Shipment