Eco-Friendly Food Containers
Meal Prep Containers Manufacturer And Wholesaler
These reusable take out containers made from biodegradable material, microwaveable and able to be put into the dishwasher. Great for environmentally conscious meal prep. Excellent for portion control and packing foods.
Looking For Quality And Affordable Food Containers?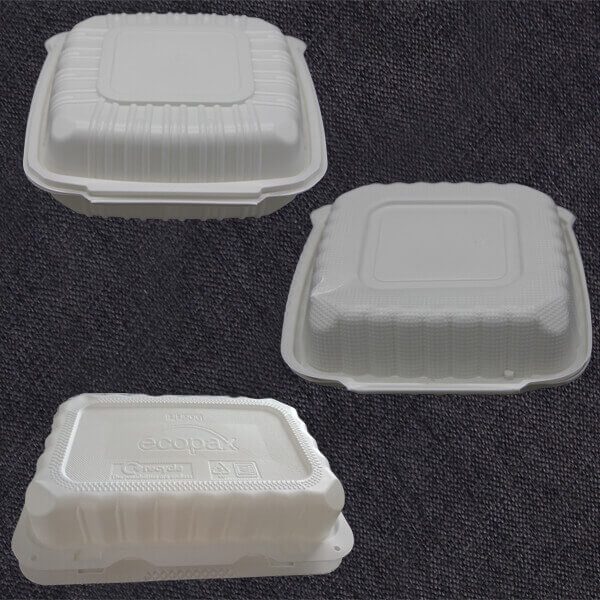 Biodegradable clamshell takeout food containers, made of recycled food-grade PP and PLA, cornstarch renewable and sustainable material.
No more worries about food liquids seeping.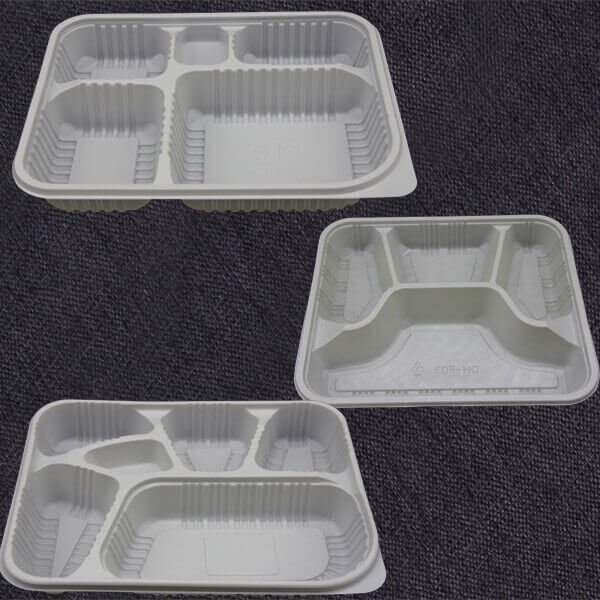 4 Compartment Food Containers
Not only 4 compartments but also we have 5, 6 compartment food containers make it easy for weekly meal prep. It's a good ideal for breakfast and lunch for work.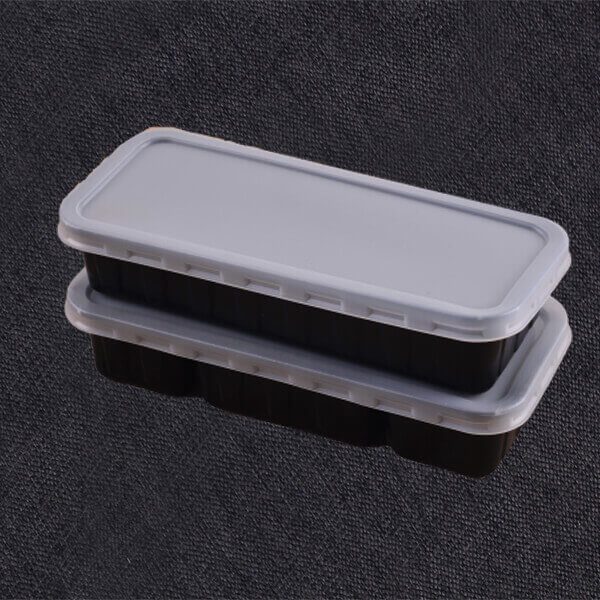 Meal Prep Containers With Lid
BPA free portable lunch box with lid. A combination of two containers, one is a unique compartment, another is three compartments. The meal prep containers microwave safe!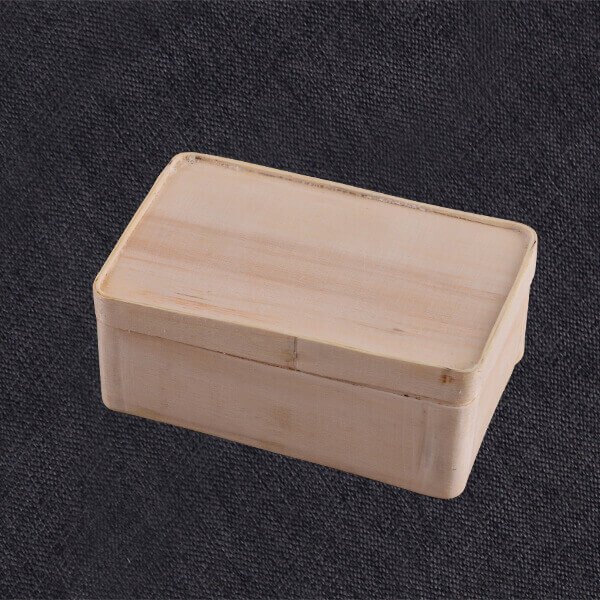 Wooden material traditional bento box can keep food safety. Typical takeout lunch box, perfect to match with delicious foods. Suitable for your children or yourself to have a nice picnic.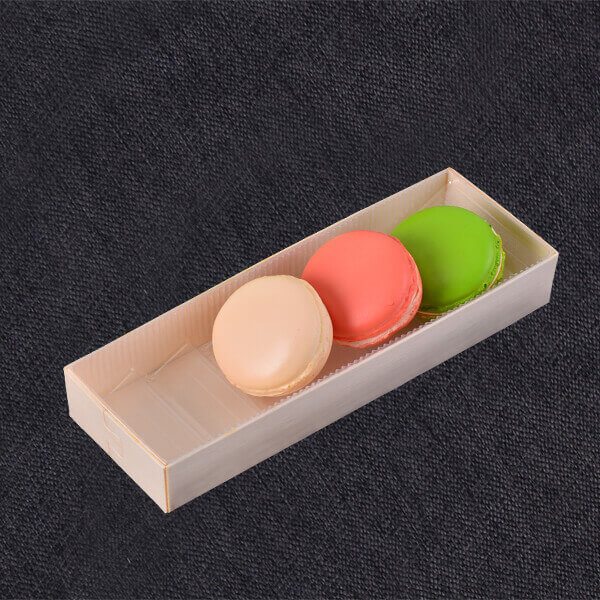 Reusable Macaron Display Tray
Elegant packaging boxes for bakery products. Packed in wooden punnet macaron gift boxes. Saves on storage space and attract more customers. With one clear plastic lid and tray.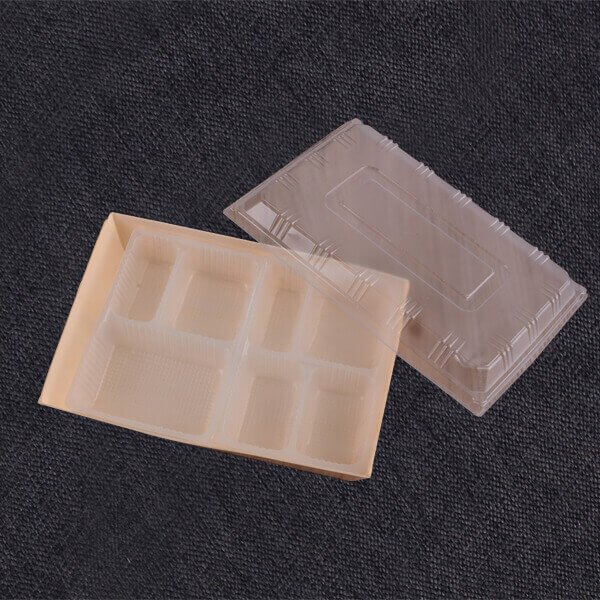 Disposable food Wooden Takeout Container, Poplar punnet with lamination on the inside and plastic clear lid. Providing 4, 6, 7 compartments in the rectangular poplar container.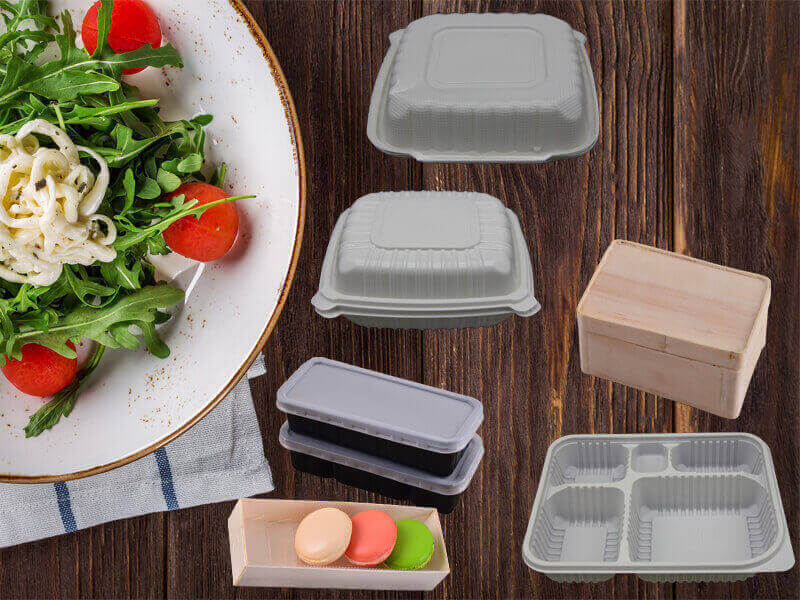 Taizhou GuanLin Packing Co., Ltd high-tech enterprises which professional R & D, production and sales of recycled, biodegradable food storage containers, disposable lunch box, packaging boxes for bakery products, wooden bento box, and etc. We have some years of experiences in eco-friendly food packing products.
We specialize in producing high-quality packaging products, which can be widely used in the packaging of hot and cold food, beverage, pastry, candy. Guanyin has accumulated more than hundreds of standard molds which products are popularly sold around the world. All the raw materials had passed SGS material test.
Our food storage containers made from biodegradable PLA, cornstarch or food-grade PP. It's a natural material, no harm to soil or air after degradation. Microwave and freezer safe. No more worries about food liquids seeping through while on-the-go and staining your favorite food even in the car seat! You can carry these containers anywhere without a mess.
Make a commitment to save our environment by ordering our eco-friendly food containers! They can be put in the refer for cooling or if you need to microwave them it is not a problem. No leak and very well made. Heats food nicely closes securely and sturdy. Using them to take lunch, dinner to work. Have used for salad, tortillas, rice, noodles. We definitely recommend them!
GuanLin is a professional biodegradable food containers manufacturer, and sustainable packaging supplier in China. With more than 10 years experience in packaging materials for food. We have professional research and development department. Manufactured products undergo strict quality testing procedures, product quality, service and thoughtful.