Macaron Display Tray
Are you looking for macaron boxes wholesale? We provide novel macaron gift boxes, packaging boxes for bakery products at a lower price, as well as make sure that you get the premium quality products.
1. With one clear plastic tray and lid.
2. Number of display trays: 5 Pieces
3. Safely pack your decadent macarons.
4. With no setup and die-cut charges.
Poplar punnet Macarons display tray with clear lid.
We are a professional manufacturer of OEM reusable food storage containers, packaging boxes for bakery products.
These macaron clear box can hold enough macarons and are great for transport. The material (poplar ) is much durable
and the cover does close tightly on all sides. It's ideal for storing and freezing macarons or other bakery products.
Perfect for packaging all macaron flavors, fit up to six macarons at a time and come with individual clear display tray.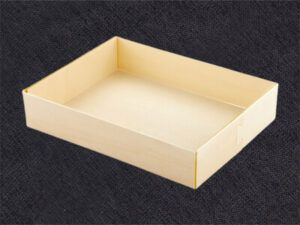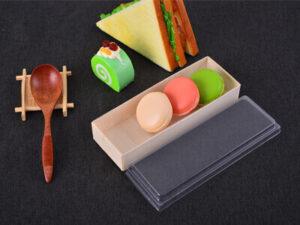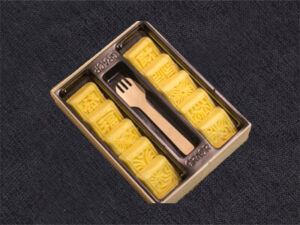 Our macarons packaging boxes are available in different shapes, colors and sizes so they can be fit for any occasion.
We can print your logo or advertisement on these bakery display cases. Anyway, these boxes are assembled and shipped flat,
so you don't worry about the quality issue.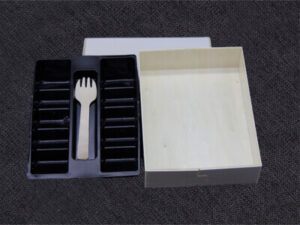 The key feature of Macaron gift box
. Custom display tray: Available in different custom sizes and shapes.
. Poplar punnet box, lamination inside, with clear lid and cover.
. Easy to transport and assemble.
. Fast delivery date with high-quality.
Gaozhang Industrial Zone,
Xiachen, Jiaojiang, Taizhou,
Jiaojiang, Zhejiang, China.
Product Name
Packaging Boxes For Bakery Products
Material
Wooden(Poplar)
Size
Customize
MOQ
30,000 PCS
Mould Fee For Custom Product
US$800.00
Trae Terms
FOB, CIF, DAP, DDU
Transport
By Sea, Air, Railway Shipment